Gadget Gift Guide: Best Electronic Gifts
Gadgets are a tried-and-true gift for nearly anyone on your list and the wonderful thing about technology is that it is accessible to all. You're also sure to find something in the right size and price range.
Smart home gadgets, wearables, ereaders and tablets, and gaming accessories are all sure to be hot-ticket items for the tech-obsessed person on your list this year.
In no particular order, here are 50 of the electronic gift ideas we consider to be the best based on available features and average customer ratings and reviews.
Gift Ideas Under $100
This new tablet from Amazon features a beautiful 7″ IPS display (171 ppi / 1024 x 600) and fast 1.3 GHz quad-core processor, plus rear and front-facing cameras for all your photo capturing needs. With the all-new Amazon Underground app store, you can access over $10,000 in apps, games and even in-app items that are free.
Key features:
8 GB internal storage
Up to 7 hours battery time
Unlimited cloud storage for Amazon items
Cost: *Est. $49.99
2. Canon MG6820 Wireless All-In-One Printer
This wireless printer, scanner and copier in one can help accomplish all your home computing needs and is compatible with both Airprint and Google Cloud Print to allow you to print from both your mobile and tablet devices.
Key features:
Available in a selection of colors
Easy to set up
Can print instantly from Instagram or Facebook
Cost: *Est. $99.99
3. Garmin vívofit 2 Activity Tracker
Wearable technology is a growing trend and this activity tracker can help keep tabs on your calories burned throughout the busy holiday season. Audible alerts help motivate activity and the backlit display makes it easy to read your stats, even in the dark.
Key features:
With or without heart rate monitor
Available in a choice of colors
Battery lasts up to 1 year
Cost: *Est. $99.99
This Wi-Fi enabled light switch is a must-have for any tech lover or smart home system. It allows users to easily turn their electronics on or off from anywhere via an app on their smart phone. You can even set up schedules to help save on your electric bills.
Key features:
Compatible with iOS devices
Easy to set up
Amazon Echo compatible
Cost: *Est. $37.44
5. PowerA DualShock 4 Controller Charging Station for PlayStation 4
This officially-licensed product allows you to charge two PS4 controllers at once so that you're always ready to play with a partner. It is fully compatible with the PlayStation 4 system and DualShock 4 controllers.
Key features:
Shuts off when fully charged
6 foot AC cable included
Spring loaded cradle for easy on and off
Cost: *Est. $26.31
6. TASCAM DR-05 Portable Digital Recorder
This portable digital recorder boasts omni-directional microphones built right in to help capture crystal clear sound, every time you use it. The stereo mic/line input with plug-in power allows you to easily connect an external source or microphone.
Key features:
Optional memory card bundle
Variable playback speed
Battery, USB or AC powered
Cost: *Est. $84.99
7. Samsung BD-J5700 Curved Blu-ray Player with Wi-Fi (2015 Model)
This sharp-looking Blu-ray player features a stylish curved design that instantly turns any television into a smart TV thanks to its built-in WiFi. You'll enjoy near-studio quality sound thanks to DTS Surround and Dolby True HD.
Key features:
Optional HDMI cable bundle
Remote control included
Easily access websites, games, apps
Cost: *Est. $76.58
8. Fitbit Flex Wireless Activity + Sleep Wristband
One of the hottest activity trackers in the wearables department, the Fitbit Flex offers a wireless way to track your activity and sleep patterns. It automatically syncs with your iOS or Android device so you can easily see your stats anytime, anywhere.
Key features:
Silent wake alarm
Choose from several colors of wristbands
Water-resistant design
Cost: *Est. $87.42
9. Audio-Technica ATH-M30x Professional Studio Monitor Headphones
These headphones feature an advanced design with quality engineering to provide the ultimate listening experience. They're ideal for use in studio tracking, mixing, and field recording, but can also be used by those looking for premium sound quality.
Key features:
Space-saving, collapsible design
Model sealed dynamic type
Superior tuning
Cost: *Est. $69
10. Sony BDPS6500 3D 4K Upscaling Blu-ray Player with Wi-Fi (2015 Model)
This smart Blu-ray player allows you to access over 300 streaming apps and more with just the click of the remote. It will upconvert movies and photos to near 4K quality and is able to mirror your Android mobile device.
Key features:
1 HDMI, 1 USB, 1 coaxial, 1 ethernet input/output
Optional HDMI cable bundle
Built-in WiFi
Cost: *Est. $98
This little stick allows you to watch your favorite television shows while at home or on the road and easily connects to your TV's HDMI port to access over 250,000 TV episodes and movies on Netflix, Amazon Video, HBO GO, and Hulu, and more.
Key features:
Optional voice remote bundle
1GB memory
Perfect for those looking to 'cut the cord' with the cable company
Cost: *Est. $39.99
12. Lumo Lift Posture Coach and Activity Tracker
This little wearable tech gadget was voted one of Time magazine's best inventions of 2014 and features special sensors to help ensure you sit straight and stand tall. Vibrations from the device alert you to when your posture needs correction.
Key features:
Tracks distance, calories burned and sleep
Lightweight, discreet design
Compatible with iOS, Android and Windows devices
Cost: *Est. $79.99
13. Samsung 32GB EVO Class 10 Micro SDHC with Adapter (MB-MP32DA/AM)
A must-have for any gadget owner, a microSD card with adaptor allows you to quickly and easily expand your device's storage capabilities and makes the perfect stocking stuffer. This model is suitable for cell phones, smart phones, Android tablets, and tablet PCs.
Key features:
Up to 48MB/s transfer speed
Water-, temperature-, X-ray- and magnetic-proof
Available in several sizes
Cost: *Est. $11.19
14. Pencil by FiftyThree Digital Stylus for iPad and iPhone
This stylish Stylus boasts a built-in magnetic snap that allows it to be attached to Apple smart covers so you never again have to keep track of where you left your Stylus. It connects via Bluetooth to allow you to use Paper, Procreate, Sketchbook Mobile, Noteshelf, and more.
Key features:
Rechargeable battery
Extra tip and eraser included
Compatible with iPad 3, 4, Air and Mini
Cost: *Est. $59.95
This wearable fitness tracker helps monitor your activity levels and sleep patterns so you can make healthier choices. It boasts vibration alerts, 12 tri-color LEDs and capacitive touch in order to help motivate you to meet your health and fitness goals.
Key features:
Battery lasts up to 6 months
Features smart notifications
Water-resistant design
Cost: *Est. $99.99
16. Samsung EP-PG920IBUGUS Wireless Charging Pad with 2A Wall Charger
This charging pad allows you to wirelessly power up your Galaxy and Qi-compatible devices simply by laying them on the pad. There's no need for plugs or messy cords to get in the way, and you can still use your device even while it's charging.
Key features:
Available in a choice of two colors
Built-in LED indicator
1 year warranty
Cost: *Est. $31.85
Gift Ideas Under $250
17. Audio-Technica ATH-M50x Professional Studio Monitor Headphones
These high-quality headphones provide exceptional clarity and critically-acclaimed sonic performance that's been praised by top audio engineers and professional audio reviewers. Listeners are provided with an extended frequency range for the ultimate sound experience.
Key features:
Available in a choice of colors
Available in amp, speaker, or mic bundles
Professional-grade earpad and headband material
Cost: *Est. $169
18. Acer Chromebook, 11.6-Inch, CB3-111-C670 (Intel Celeron, 2GB, 16GB SSD, White)
This bestselling laptop computer boasts an Intel Celeron 2.16 GHz processor and 2GB DDR3L SDRAM for lightning fast performance. It can open and edit MS Office files using the free embedded QuickOffice editor or via Google Docs.
Key features:
16GB Solid-State Drive (SSD)
Built-in webcam
8.5 hours battery life
Cost: $149.99
19. SONOS PLAY:1 Compact Smart Speaker for Streaming Music
Wirelessly stream your favorite tunes from any music streaming service thanks to this compact and stylish smart speaker. It connects directly to your home's WiFi network for quick and easy setup and delivers deep, crystal clear Hi-Fi sound.
Key features:
Control via phone, tablet, or computer
No interruptions or interference
Available in a choice of two colors
Cost: *Est. $199
The new Nintendo 3DS XL is compatible with all Nintendo 3DS games and boasts faster processing power and Face tracking 3D for the ultimate handheld gaming experience.
Key features:
Parental controls restrict 3D mode for children under 6
Available in a choice of colors
Optional charger bundle available
Cost: *Est. $192.89
21. Anki OVERDRIVE Starter Kit
This modern day racetrack kit allows you to battle and race the supercars of the future on a selection of eight epic track setups via your mobile device. Set up challenges with friends or go head-to-head with AI-controlled racers. Easily customize speed, weapons, and defenses to win the battle.
Key features:
Quick and easy setup
Includes Skull and Ground Shock robotic supercars
Optional expansion tracks and supercars
Cost: *Est. $149.99
22. All-New Kindle Paperwhite with Built-in Light, Wi-Fi
You'll be able to flip through your favorite new reads faster and with less eyestrain thanks to the new Kindle's exclusive Bookerly font and higher resolution display that boasts twice as many pixels as previous models. Read comfortably day or night with built-in brightness adjustment.
Key features:
Zero glare
Battery charge lasts for weeks
Lighter than a paperback novel
Cost: *Est. $119.99
Access your music, audiobooks, news, weather, traffic, sports, and more all via this hands-free voice-controlled gadget. It's smart enough to hear you from across the room and since it's connected to the cloud it's always adapting to your needs.
Key features:
Compatible with select Belkin WeMo, Philips Hue, SmartThings, Insteon, and Wink devices
360 degree omni-directional audio
Manage away from home via the Alexa app
Cost: *Est. $179.99
24. Blue Microphones Yeti USB Microphone
A must for any at-home podcaster, singer, or other serious audio arts lover, this USB-connected microphone features three condenser capsules that allow you to record in almost any situation and boasts multiple pattern selection so you can record in cardioid, bidirectional, omnidirectional, or stereo sound.
Key features:
Available in a choice of colors
Easy plug-and-play setup
Adjustable, integrated custom-designed desk stand
Cost: *Est. $107.99
25. Roku 4 Streaming Media Player (4400R) 4K UHD
This media player allows you to stream your favorite tunes, movies, TV shows, sports, news, international, kids programming, and more. Conduct a search for your favorite actor or by title using your voice and the included enhanced remote.
Key features:
Compatible with 4K devices
Lost remote finder
Batteries included
Cost: *Est. $129
26. UP3 by Jawbone Heart Rate, Activity + Sleep Tracker
This wearable gadget works wirelessly to track your sleep, activity and heart rate all while providing you with personalized guidance from the Smart Coach system. An integrated smart alarm wakes you at just the right moment in your sleep cycle to help prevent drowsiness.
Key features:
Up to 7 days of battery life
Available in a choice of colors
Compatible with iOS and Android devices
Cost: $179.99
27. Powerbeats 2 Wireless In-Ear Headphone
These wireless headphones offer the stunning performance that's come to be expected by Beats by Dr. Dre products and were inspired by Lebron James. Their lightweight design is both sweat- and water-resistant and boasts a tangle-free cable wrap around to help keep them in place.
Key features:
Rechargeable battery, 6 hours battery life
Bluetooth iOS connectivity
No-slip grip in-line microphone
Cost: *Est. $149
Thanks to 11 integrated sensors, including GPS, UV, and barometer, this smart band helps you track your activity, sleep, and more while on the go and is available in a choice of three sizes to help give you the perfect fit.
Key features:
Compatible with Windows, Android and iOS devices
Receive email, text, calendar, and call alerts
Create voice reminders and notes
Cost: *Est. $249.99
29. Samsung Galaxy Tab 4 (7-Inch, Black)
This lightweight, compact tablet allows you to read ebooks, watch movies, play games, browse the web, and more on the go. It boasts a 1.2 GHz quad-core Qualcomm processor 8GB flash memory and 1GB of RAM memory for lightning fast performance.
Key features:
Available in a choice of two colors
Onboard microSD slot
Front and rear cameras
Cost: *Est. $177.99
30. TCL 32S3800 32-Inch 720p 60Hz Roku Smart LED TV (2015 Model)
Available in a choice of sizes, this smart TV features everything you need to connect instantly with the apps and streaming services you use most thanks to built-in WiFi. Its low-profile design and included stand allow for quick and easy setup nearly anywhere.
Key features:
Remote included
Energy Star rated
Free mobile/tablet app
Cost: *Est. $179.99
31. Elgato Game Capture HD60, for PlayStation 4, Xbox One and Xbox 360, or Wii U
This nifty little gadget allows players to record and stream their gameplay straight to their Mac or PC right from their XBox or PlayStation in stunning 1080p quality. You can also live-stream to YouTube, Twitch and other services as well as record retroactively via flashback recording.
Key features:
Available in a choice of configurations
Optional built-in live commentary
Add webcam and/or overlays
Cost: *Est. $152.99
32. Myo Gesture Control Armband
This fun device allows you to wirelessly take control of different technologies including drones, computer games and more all with the movement of the muscles in your arm.
Key features:
Suitable for ages 12 and up
One size fits most
Compatible with Mac, Windows, iOS, and Android devices
Cost: *Est. $199.99
33. BLACK 7000 SmartSeries with Bluetooth Electric Rechargeable Power Toothbrush Powered by Braun
Get real time feedback while cleaning your teeth thanks to this brush's smart technology that connects wirelessly via Bluetooth to your smartphone. Track your brushing habits over time and get notifications when you brush too hard, plus other helpful oral health tips.
Key features:
Clinically proven 3D cleaning
Available in a choice of two colors
Choose from six different cleaning modes
Cost: *Est. $174.99
34. Fitbit Surge Fitness Superwatch
The latest in the Fitbit lineup of wearable activity trackers, the Surge features a built-in heart rate monitor and GPS to more accurately track your activity and calories burned. Stay motivated and in the zone with a number of smart features including multisport functionality, music control, and text and call notifications.
Key features:
Share progress with friends and family, compete in challenges
Silent, vibrating alarm
Integrated clock, caller ID
Cost: *Est. $242.14
35. Ear Force Stealth 420X Premium Fully Wireless Gaming Headset for Xbox One and Mobile Devices (TBS-2470-01)
Suitable for use with both mobile devices and the XBox gaming system, these wireless headphones allow the user to experience crystal clear game and chat audio with interference-free wireless gaming.
Key features:
Integrated mic monitoring
Independent game and chat volume control
Battery lasts up to 15 hours
Cost: *Est. $129.99
Gift Ideas Under $500
Some of the most premium headphones on the market, these B&O wireless headphones provide noise cancellation in order to help you hear what you want easier and clearer. They are incredibly lightweight and offer a rich leather styling that's sure to impress anyone on your list.
Key features:
Available in a choice of colors
Up to 14 hours battery life
2 year warranty
Cost: *Est. $460.93
37. Bluesmart Smart Carry-On Luggage
Never lose track of your luggage again with this smart carry-on suitcase. It allows you to wirelessly monitor your bag's weight, location and even lock it all from your smartphone device. You can even view your travel history via the app.
Key features:
USB charging for your cell phone
Digital lock
Special compartment for electronic devices
Cost: *Est. $399
This powerful laptop easily lets you edit documents, photos and more while on the go in one powerful little package thanks to its Intel Atom Z3740 1.33GHz processor with turbo boost technology and 2GB DDR3 and 64GB flash memory.
Key features:
Onboard microSD slot for additional storage
Integrated webcam
Built-in microphone
Cost: *Est. $348
39. Toshiba Satellite C55-C5241 15.6 Inch Laptop (Intel Core i5, 8 GB, 1TB HDD)
Available in a choice of operating system with either Windows 8 or Windows 10, this laptop weighs in at just under 5 pounds, making it easy to take with you wherever you need it. It boasts the brand's Cortana digital assistant, and multidirectional TruTalk™ microphones so you're clearly heard, even when it's noisy around you.
Key features:
Stylish, textured resin finished
15.6-inch diagonal, widescreen HD
Large 1TB hard drive
Cost: *Est. $449.99
40. PlayStation 4 500GB Uncharted: The Nathan Drake Collection Bundle
Upgrade your gaming system with the new PlayStation 4. Available in a choice of different bundles to provide you with either 500GB or 1TB of hard drive storage, you can also choose your gaming pack and whether you want one or two controllers included with the system.
Key features:
Built-in social sharing
Easily stream music, movies, sports and more
Remote play with PS Vita
Cost: *Est. $349
41. ASUS F555LA-AB31 15.6-inch Full-HD Laptop (Core i3, 4GB RAM, 500GB HDD) with Windows 10
This laptop comes fully loaded with Windows 10 to help you accomplish nearly any task you need it for and is available in an optional bundle with a mouse. It features a crisp visual experience and powerful 5th-generation Intel Core i3-5010U 2.1GHz processor.
Key features:
Built-in lightning fast WiFi
1 year warranty
1 year accidental damage protection
Cost: *Est. $349.99
42. Definitive Technology BP-8020ST Bipolar Tower with Built-In Powered Subwoofer
This tower speaker features cutting-edge bipolar technology that fills any room with incredible sound quality. Thanks to a built-in 150 watt subwoofer, you won't need a separate unit for quality bass.
Key features:
Sleek, slim design
Signal sensing auto on/off
Includes stabilizer feet, carpet spikes, and hard floor glides
Cost: *Est. $399
43. Canon EOS Rebel T5 Digital SLR Camera with EF-S 18-55mm IS II + EF 75-300mm f/4-5.6 III Bundle
The Canon Rebel is known for its quality photo taking and this one is available in a number of different configurations to suit any budding photographer's needs. It's powerful enough to take full HD videos.
Key features:
Built-in flash and feature guide
Carrying bag included
Large 3.0-inch LCD monitor
Cost: *Est. $499
GoPro cameras capture stunning HD videos and this unit is available in a number of different configurations for any wannabe videographer's needs. It is GoPro's smallest, most lightweight camera yet and is waterproof up to 33′ (10m) with no special housing required.
Key features:
Easy to use one-button control
Professional image quality
1 year warranty
Cost: *Est. $264
45. Bissell 1605 SmartClean Robotic Vacuum
Take the work out of housework with this robotic vacuum cleaner. It features a powerful suction system with edge-cleaning sensors that will pick up dirt, dust, and hair in all those hard-to-reach corners so you don't have to.
Key features:
Long-lasting lithium ion battery
Optical sensors seek out dirt
Ideal for all sorts of surfaces
Cost: *Est. $299.98
46. Toshiba CB35-B3340 13.3 Inch Chromebook (Intel Celeron, 4GB, 16GB SSD, Silver) Full HD-Screen
Available in a package with or without a carrying backpack, this powerful laptop boasts an Intel Celeron processor and 4GB of DDR3L SDRAM memory. It can open and edit MS Office files using the free embedded QuickOffice editor or via Google Docs.
Key features:
Up to 9 hours battery life
Weighs less than 3 pounds
Built-in WiFi and Bluetooth technology
Cost: *Est. $289.99
47. Pono Music Portable Music Player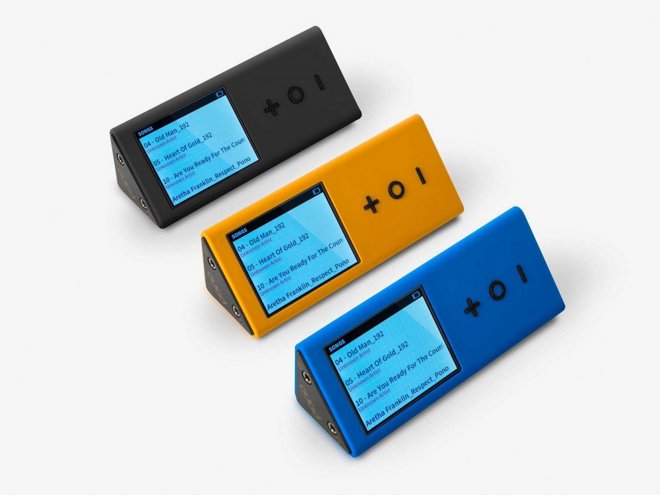 This portable music player kicks your tunes up a notch by playing high-resolution music files better than other devices on the market. It Supports FLAC, ALAC, WAV, AIFF, unprotected AAC, and DSD music files.
Key features:
64GB of internal memory
Two headphone outputs to share the music
Onboard microSD slot for up to 128GB of storage
Cost: *Est. $399
Gift Ideas Over $500
One of the hottest new laptops on the market, this model features an Intel i5-6300HQ 2.3 GHz Quad-Core processor and NVIDIA GeForce GTX graphics card for quality display. It comes complete with Windows 10 already installed so you can tackle your work right out of the box.
Key features:
256GB solid-state hard drive
Anti-glare screen
Built-in WiFi and Bluetooth
Cost: *Est. $799.99
49. Microsoft Surface Pro 4 (256 GB, 8 GB RAM, Intel Core i5)
Available in a choice of configurations, hard drive, and memory sizes, there's sure to be a model for anyone on your list. Easily power through your work faster than before all in one incredibly lightweight package.
Key features:
High contrast, low glare 12.3″ PixelSense screen
Multi-position kickstand included
Onboard microSD card slot for increased storage
Cost: *Est. $1,299
50. Nikon D750 FX-format Digital SLR Camera Body
This camera boasts built-in WiFi connectivity to allow you to instantly upload all your photos, and is available in a number of different configurations sure to suit any budding photographer. You can easily shoot up to 6.5 frames per second in full high definition resolution.
Key features:
Compact, lightweight design
Tilting, vari-angle LCD display
Built-in WiFi sharing and remote control
Cost: *Est. $1,896.95